Today, the House Judiciary GOP announced that they are launching an investigation into "collusion" between the Biden Administration and the National School Boards Association (NSBA).
The investigation comes after Attorney General Merrick Garland testified before the committee last week and was grilled by ranking member Jim Jordan (R-OH), citing a letter that they sent as reasoning for a memo that he issued and for forming a task force.
That testimony was referenced in a letter sent to the officers of the NSBA's board of directors which was signed by Jordan and 18 other House Reps.
In the letter, the lawmakers request a number of documents from the officers and for their assistance with the investigation.
"Parents cannot tolerate this collusion between the NSBA and the Biden Administration to construct a justification for invoking federal law enforcement to intimidate and silence parents using their Constitutional rights to advocate for their child's future," the letter read.
October 27, 2021
It was reported yesterday that the Ohio School Boards Association has severed ties with the NSBA over the controversy.
In a letter to the NSBA, OSBA Chief Executive Rick Lewis and OSBA President Robert Heard Sr. said:
"OSBA believes strongly in the value of parental and community discussion at school board meetings, and we reject the labeling of parents as domestic terrorists," 
"There is tremendous value in allowing and encouraging the public to have meaningful input into the decision-making process. However, that participation should not come at the expense of interfering with the board's ability to conduct its business or subjecting individual board members to threats of violence, abuse, or harassment. That said, dealing with such interference should be dealt with at the local level, not by federal officials."
We reported earlier:
At today's Senate Judiciary Committee hearing, ranking member of the committee Chuck Grassley (R-IA) confronted Attorney General Merrick Garland over a memo that he issued and a school board task force he formed to investigate apparent threats leveled by parents against school-board members.
Garland responded by telling Grassley that despite the National School Board Association apologizing for the letter which Garland has said served as the predicate for the task force's formation, he stood by his memo and wouldn't dissolve the task force.
Fox News' Chad Pegram reported in a tweet, "Garland to Grassley on school board memo: I have the letter from MSBA that you're referring to. It apologizes for language in the letter. But it continues its concern about the safety of school officials and school staff."
"Garland: The language in the letter that they disavow is language was never included in my memo and never would have been. I did not adopt every concern that they had in their letter adopted only the concern about violence and threats of violence. And that hasn't changed," Pegram added in a subsequent tweet.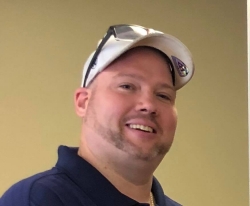 Latest posts by David Caron
(see all)