Democratic presidential nominee Joe Biden participated in a drive-in "Voter Mobilization Event" today in Atlanta, Georgia that featured performances from the hip hop artist Common. The city's Mayor Keisha Bottoms also gave a speech.
Biden came out after being introduced by Howard Freshman Maya Hadley to the song "Hey Ya" by Atlanta hip hop duo OutKast and announced "Hello, Atlanta."
He then announced, "Maya, thank you for that incredible introduction, my name's Joe Biden, Jill Biden's husband and Kamala's running mate. Y'all think I'm kidding don't you?"
As the Trump campaign pointed out, in September, Biden referred to a "Harris-Biden Administration."
They added at the time, "He knows he's just an empty vessel for the radical left!"
October 27, 2020
As explained in The Indian Express by Chris Edelson, Assistant Professor of Government at the American University in Washington DC, "The presidential candidate selects his or her running mate."
It's not traditional for the presidential candidate to refer to himself or herself as the running mate or to declare the vice presidential candidate to be first in a potential administration, although technically they are running as a joint ticket.
Biden later talked about Mayor Bottoms saying that "She's something else. First of all, two things you gotta know about her when you meet her, number one, understand she's smarter than you, that's the first thing I've learned."
"The second thing is, she's got a backbone like a ramrod, and she's got a moral compass that's due north," Biden continued.
He then thanked Common for performing and joked, "I tell you what, I know that's the real reason you came, the entertainment and I don't blame you."
Full Video Below: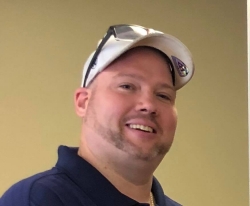 Latest posts by David Caron
(see all)