OPINION:
Monday night anarchy and violence rained upon the city of Philadelphia following the shooting of a black man. A police officer shot and killed Walter Wallace Jr, a black man who was seen on video holding a knife. The video below shows Wallace charging at the two officers with a knife in his hands.
Viewer Discretion is advised.
Following the shooting, violence broke out in West Philadelphia where BLM and ANTIFA demonstrators looted, burned, and rioted throughout the evening. The police became subject to violence as one was run over by a pickup truck and 30 officers were injured. Several stores faced looting and police vehicles were vandalized and torched. Below are several videos of the rioting from @MrAndyNgo on Twitter.
All of this while, Governor Tom Wolf (D) allegedly refused to bring in backup or give much support to the police being attacked by the rioters. As you can see in one video, police were forced to run away from the rioters as bricks and other objects were thrown at them. 
Nearly 100 arrests were made for vandalizing and assaulting officers. Businesses were found destroyed and ransacked by BLM and ANTIFA.
It is important to note the Governor has now called in the national guard as the city of Philadelphia braces for another night of chaos and anarchy.
President Trump has threatened the withdrawal of federal funding if there is nothing done to stop the violence.
There has been a continued pattern of rioting and looting in Democratic-controlled cities by both BLM and ANTIFA. Local government has done little to try to stop the violence and has repeatedly refused federal support from the President.
With Pennsylvania being a swing state, it may go to Trump because of the chaos happening as he has been a big proponent of 'Law and Order', but only time will tell for sure.
Previously we reported on Tom Wolf, where former Congressional Candidate Teddy Daniels called him a 'Jackass', for his handling of the Covid pandemic in part:
His video rant went viral, and as of today, it has almost 300,000 views, far more than when we initially covered the story. Well, Teddy must have realized these videos are a great way to communicate with his potential voter base. So he cranked out another. This time he called the Democrat Governor a "jackass", continuing his no holds barred style of speaking directly to the people.
In his newest video, Teddy stands behind an "Indian" motorcycle, and in front of a "Teddy Daniels for Congress" sign that highlights the fact that he is a combat veteran, an American flag, and a "Make America Great Again" Trump for President flag.
Just in case you didn't know where he stood on the political spectrum, the video should let you know. After he introduces himself, he goes off on the Democrat Governor of Pennsylvania.
"Now listen, I think we're all on the same page when we agree that Tom Wolf is a jackass, for the way that he's handling the virus and the shut-down, and killing off small businesses one at a time. Now, he's your epitome of a swamp politician. I'm not a swamp politician, I was a working man my entire life, and that's the whole reason I want to run for Congress"… Check out the entire clip below where Daniels says he plans to send "SHOCKWAVES, through the halls of congress".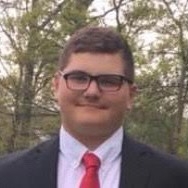 Latest posts by Joshua Troiano
(see all)