Joe Biden held his first in-person meeting since he was declared by many media outlets to be the winner of the presidential election with House Speaker Nancy Pelosi and Senate Democratic leader Chuck Schumer.
Biden's running mate Kamala Harris also attended the meeting which was held at his makeshift transition headquarters in a downtown Wilmington, Delaware, theater where they all wore masks and were socially distanced around a bank of tables.
The AP reported that Biden said, "In my Oval Office, mi casa, you casa," during the brief portion of the meeting journalists witnessed. "I hope we're going to spend a lot of time together," he added.
According to a readout of the meeting later released by Biden's team, the group "agreed that Congress needed to pass a bipartisan emergency aid package in the lame-duck session, and that package should include resources to fight the COVID-19 pandemic."
Like the "Heroes Act," it was agreed upon that there also needs to be, "relief for working families and small businesses, support for state and local governments trying to keep frontline workers on the payroll, expanded unemployment insurance, and affordable health care for millions of families."
Our joint readout of the meeting between President-Elect @JoeBiden, Vice President-Elect @KamalaHarris, @SpeakerPelosi, and me: pic.twitter.com/ti5K2Z6Es3

— Chuck Schumer (@SenSchumer) November 20, 2020
Biden tweeted out after the meeting, "This afternoon, @KamalaHarris and I met with @SpeakerPelosi and @SenSchumer to discuss how we'll get this virus under control, deliver much-needed relief, and build back better than before. We're getting right to work for the American people."
Harris retweeted that tweet and said, "It was great meeting with @SpeakerPelosi and @SenSchumer today. We have a lot of work ahead of us, but I know that together we can build a better future for our children and grandchildren."
It was great meeting with @SpeakerPelosi and @SenSchumer today. We have a lot of work ahead of us, but I know that together we can build a better future for our children and grandchildren. https://t.co/poP8E02S8K

— Kamala Harris (@KamalaHarris) November 21, 2020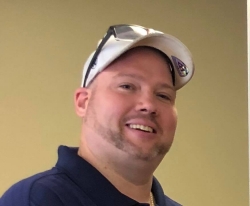 Latest posts by David Caron
(see all)