The 17-year-old teenager, Kyle Rittenhouse has been released from jail today after posting two million dollars for bail. In late August of this year, while there were rioting and looting in Kenosha, Wisconsin following the shooting of Jacob Blake, Kyle went to the city of Kenosha to reportedly help protect businesses from looting. While there, Kyle shot three different protesters, two of whom died.
BREAKING: Kyle Rittenhouse released after posting $2 million bail https://t.co/jqGic1n8pJ pic.twitter.com/fho27tNhuh

— The Washington Times (@WashTimes) November 20, 2020
Some see Kyle as a domestic terrorist while others see him as a national hero who defended himself from attackers. It is important to note Kyle was being attacked by the people who were attacking him and many believe he acted in self-defense.
Kyle said that he had no regrets about what he did and said that if he didn't shoot he would have died.
No, I don't regret it," he said. "I would have died that night if I didn't. I feel like I had to protect myself."
The video does show Kyle being attacked by what looks to be members of BLM and Antifa. However, Kyle was still arrested and faced two felony homicide charges, attempted homicide, possession of a dangerous weapon while under the age of 18, as well as reckless endangerment.
Some are celebrating on Twitter as they see him as a hero, not a villain. Some are very upset that he was able to get two million dollars for bail.
KYLE HAS BEEN FREED https://t.co/MwIJS0yils

— Jon Miller (@MillerStream) November 20, 2020
Kyle Rittenhouse, who is being charged with murder, is out of jail on bail. His 2 million bail was crowdfunded by conservatives and the far right. https://t.co/zbXSowT4Yr

— Garrison Davis (@hungrybowtie) November 20, 2020
Kyle was even used in one of Joe Biden's attack ad's as he was labeled as a "White Supremacist" and some believe his reputation has been ruined by the mainstream media.
Lin Wood one of Rittenhouse's attorneys thanked all who donated in a Tweet.
"KYLE RITTENHOUSE IS OUT OF JAIL. God bless ALL who donated to help #FightBack raise required $2M cash bail. Special thanks to Actor Ricky Schroder @rickyshroder1 & Mike Lindell @realMikeLindell for putting us over the top. Kyle is SAFE. Thanks to ALL who helped this boy."
KYLE RITTENHOUSE IS OUT OF JAIL.

God bless ALL who donated to help #FightBack raise required $2M cash bail.

Special thanks to Actor Ricky Schroder @rickyshroder1 & Mike Lindell @realMikeLindell for putting us over the top.

Kyle is SAFE.

Thanks to ALL who helped this boy.

— Lin Wood (@LLinWood) November 20, 2020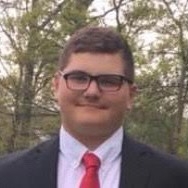 Latest posts by Joshua Troiano
(see all)