Last week we reported that the Georgia State Senate passed new legislature aimed at curbing potential fraud that would require a driver's license number, state identification card number or a photocopy of an approved form of identification to vote absentee.
Far-left news outlets like Mother Jones have cried foul, running headlines claiming that "Georgia Republicans are doubling down on racist voter suppression."
Even anchors like Fox News' Chris Wallace grilled U.S. Senator Rick Scott (R-FL) about the legislation and accused it of being biased against black people who were voting on Sundays after church.
On Friday, as WXIA-TV (11Alive) reported it, several Democratic members of the Georgia House of Representatives joined in what they called a spontaneous protest against the bills at the Georgia State Capitol.
According to 11Alive's Doug Richards, the House members, numbering about a dozen or so, held signs and chanted in front of the large marble staircase in the capitol building.
Video of the incident was shared on Twitter by "Patriot news" from Claire Simms with Fox 5, who said, "Democrats announce Insurrection at Georgia State Capitol today over voting bills."
Democrats announce Insurrection at Georgia State Capitol today over voting billspic.twitter.com/dKOKhqEESv

— 🚨Patriot news (@Grhm_i) February 27, 2021
Simms also shared a Fox 5 article about the incident that was titled, "State lawmaker, state police clash during voting bill protest."
One response by Twitter user, "We The People" suggested for them to, "Arrest the #Insurrectionists."
Arrest the #Insurrectionists

— We The People (@Tahdahling) March 1, 2021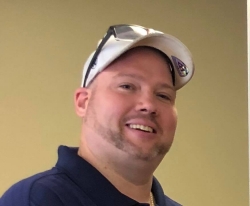 Latest posts by David Caron
(see all)