When he appeared at the Met Gala on Monday, Musk was asked questions about his pending takeover of Twitter.
As Reuters reported, when pressed about a potential exodus of Twitter employees, Musk deadpanned, "It's a free country."
"Certainly if anyone doesn't feel comfortable with that, they will on their on accord go somewhere else. That's fine," Musk insisted.
Musk also explained he wanted the platform to be "as broadly inclusive as possible, where ideally most of America is on it and talking," and as trusted as possible.
"Right now it's sort of niche. I want a much bigger percentage of the country to be on it, engaging in dialogue," Musk declared.
According to Twitter's most recent earnings report, the platform has about 40 million daily active users in the United States.
Accompanied by his mother Maye, Musk was interviewed by La La Anthony on the Red Carpet where she asked "What can you tell us about what you're going to bring to Twitter now?"
"My goal, assuming everything gets done, would be to make Twitter as inclusive as possible and to have as broad a swathe of the country and the rest of the world on Twitter," Musk responded.
Musk added, "And that they find it interesting and entertaining and funny and that it makes their life better."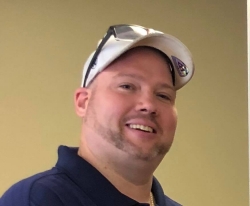 Latest posts by David Caron
(see all)