White House press secretary Jen Psaki said yesterday when asked that she was unable to get into "specifics" on how Joe Biden would halt the Nord Stream 2 pipeline if Russia invades Ukraine.
The question came due to a threat that Biden made on Monday during a joint press conference with German Chancellor Olaf Scholz.
A reporter prefaced the question by noting, "On Nord Stream 2, the president was pretty confident yesterday that it would not go forward if Russia invaded Ukraine, even though (Scholz) would not say that."
The reporter then asked, "I guess, logistically speaking, how would the president ensure that that would not happen?"
"I'm just not going to get into more specifics from here, but I can assure you that is a commitment, and one we will deliver on," Psaki insisted.
Psaki was then asked, "Does that include sanctions on anyone or any company that does business with the pipeline, what does that look like?"
With a hint of annoyance in her voice and a smile, Psaki responded, "I understand why you're asking, I just don't have any more details that I can outline from here at this point."
"In hindsight, does he regret waiving sanctions on the company buying Nord Stream 2 as the administration did last year?" the reporter pressed.
Psaki shot back, "Well Nord Stream 2 is not operational, at this point in time… and it remains a point of leverage."
"It could quickly become operational," the reporter pointed out, to which, Psaki disagreed and stumbled, "Well it's not."
Psaki added, "The German regulators have not approved it. So it's not operational, it hasn't been. So I don't think we're looking in the rearview mirror, I think we are looking at it as a point of leverage with the Russians."
Reporter: "Logistically speaking, how would the President ensure that [Nord Stream 2] would not happen [if Russia invades]?"@PressSec: "I'm just not going to get into more specifics from here, but I can assure you that is a commitment, and one we will deliver on." pic.twitter.com/zrpeDk0Sl0

— The Hill (@thehill) February 9, 2022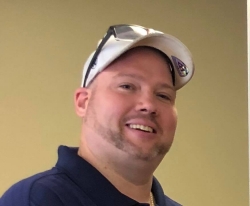 Latest posts by David Caron
(see all)