Georgia Democratic gubernatorial candidate Stacey Abrams apologized on CNN today for what she called a "mistake" of taking a maskless picture with students who were masked up.
"OutFront" host Erin Burnett asked her in an interview, "Did you make a mistake by taking a photo maskless in the classroom when it appears that everyone else including all the children were wearing them?"
Abrams made a point to remind Burnett and the viewers that she took the photo during an African-American read-in day.
"I approached the podium with my mask on. I followed the protocols. I told the kids I'm taking my mask off because I'm reading to kids who are listening remotely as well, and we were socially distanced — the kids were socially distanced from me," Abrams explained.
Abrams then claimed, "In the excitement after I finished, because it was so much fun working with those kids, I took a picture, and that was a mistake. Protocols matter, and protecting our kids is the most important thing, and anything that can be perceived as undermining that is a mistake, and I apologize."
News outlet OutKick obtained more photos of Abrams's visit, which showed that she took multiple pictures without her mask on, contradicting her apology.
"OutKick has obtained more photos from Stacey Abrams's visit to Glennwood Elementary School last week."https://t.co/7IkJoEtYEi pic.twitter.com/4OHZLbEIKQ

— Jerry Dunleavy (@JerryDunleavy) February 8, 2022
Previously we reported:
Abrams released a statement on Instagram today hitting back at criticisms of the photo, although she didn't directly address whether it was appropriate or not.
"It is shameful that our opponents are using a Black History Month reading event for Georgia children as the impetus for a false political attack and it is pitiful and predictable that our opponents continue to look for opportunities to distract from their failed records when it comes to protecting public health during the pandemic," Abrams claimed in the statement.
After then attacking two of her potential Republican opponents in the 2022 Georgia Governor election, Abrams added, "This pathetic, transparent, and silly attack is beneath anyone who claims he wants to lead Georgia."
In the Instagram post, Abrams wrote, "Our opponents took a brief break from pledging fealty to Trump this weekend…"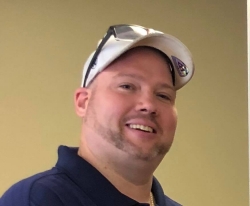 Latest posts by David Caron
(see all)