MSNBC's primetime ratings plummeted Monday after Rachel Maddow took a leave of absence to work on a movie version of her podcast, "The Bag Man."
The anchor told her audience at the end of January that she was taking a leave of absence, starting last Thursday.
Maddow plans to return for major news events, at least, including Biden's State of the Union address on March 1 and she expects to reassume full-time hosting duties at the show in April.
According to the latest Nielsen figures, the network's marquee 9 p.m. program lost nearly 30% of its audience in the key 25-54 demographic on Monday, the second day of Maddow's weeks-long hiatus.
Ali Velshi took Maddow's place on Monday and he will be one of several temporary replacements who are scheduled to fill in for her on a rotational basis.
Viewership in the key demographic was also down 16% on the evening compared to the same period last month.
Total viewership for Monday's program was 1,636,000, far below the 2.78 million who tuned in to Sean Hannity's Fox News show during that same hour, but more than twice the number of viewers who tuned into CNN's Anderson Cooper, which managed just 615,000 people in its audience.
As Journal Inquirer put it, Maddow is the tent pole that holds up MSNBC's entire primetime lineup and she regularly draws 1 million more viewers than Joy Reid, Lawrence O'Donnell, or Chris Hayes, who are in the other slots.
Maddow will be working with Ben Stiller, which chronicles the downfall of Richard Nixon's disgraced Vice President Spiro Agnew in the early 1970s.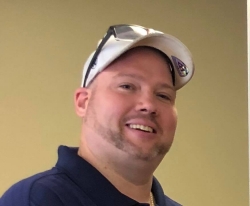 Latest posts by David Caron
(see all)