U.S. House Rep Jim Jordan (R-OH) weighed in today on the supply chain disruption that could potentially cause Christmas presents to be delayed.
In a tweet, Jordan declared, "Christmas presents were never late when President Trump was in charge."
Christmas presents were never late when President Trump was in charge.

— Rep. Jim Jordan (@Jim_Jordan) October 14, 2021
MGA Entertainment CEO Isaac Larian said today about a recent announcement by the Biden administration, "Whether the ports are open 24 hours a day or 48 hours a day, you cannot get labor.
"If you cannot get labor, you cannot get trucks, you cannot get the merchandise out," the toymaker executive explained.
Larian added, "I think this directive is too little, too late. And frankly, it's a political gimmick to me."
On Sept. 17, the LA Times wrote about the record number of cargo ships that were anchored or drifting offshore, waiting to enter the L.A. and Long Beach ports to be unloaded.
White House Press Secretary Jen Psaki acknowledged during her press briefing yesterday that the White House "cannot guarantee" that Christmas presents will arrive on time.
Psaki suggested that the delays might be due to consumer shipping services instead, similar to last year when there was some hiccups with them.
"We are not the Postal Service, UPS or FedEx. We cannot guarantee. What we can do is use every lever at the federal government's disposal to reduce delays, to ensure we are addressing bottlenecks in the system, including ports and the need for them to be open longer hours so that goods can arrive. And we continue to press — not only workers and unions — but also companies to take as many steps as they can to reduce these delays," Psaki insisted.
Of course, those delays were only for those unwilling to pick their products up at the store. These delays will certainly have greater implications.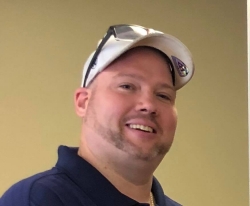 Latest posts by David Caron
(see all)