U.S. House Rep Marjorie Taylor Greene (R-GA) has been speaking for months about the treatment of the Jan. 6 prisoners, which she has suggested is worse than illegal immigrants who are detained.
It was reported yesterday that a federal judge ruled that the warden of a D.C. jail and the director of the D.C. Department of Corrections were in contempt of court.
Not only that, but U.S. District Judge Royce C. Lamberth of Washington called for an investigation by the Department of Justice to determine whether the jail has violated the civil rights of Jan. 6 defendants.
The defendant in the specific case who is being charged with several felonies related to the January 6th riot, Christopher Worrell, is being treated for non-Hodgkin's lymphoma and has contracted the coronavirus while in jail.
Additionally, Worrell broke his hand in jail in May and although it was recommended that he should have surgery in June, in August his lawyers said jail officials have not addressed the injury and have only provided Tylenol and other anti-inflammatories.
Lamberth, who was appointed by former President Ronald Reagan, stated in his ruling, "For the reasons stated in open court, it is adjudged that the Warden of the D.C. jail Wanda Patten and Director of the D.C. Department of Corrections Quincy Booth are in civil contempt of court."
"The Clerk of the Court is ordered to transmit a copy of this order to the Attorney General of the United States for appropriate inquiry into potential civil rights violations of Jan. 6 defendants, as exemplified in this case," Lamberth demanded.
Lamberth insisted, "I find that the civil rights of the defendant have been abused. I don't know if it's because he's a January 6th defendant or not, but I find this matter should be referred to the attorney general of the United States for a civil rights investigation into whether the D.C. Department of Corrections is violating the civil rights of January 6th defendants … in this and maybe other cases."
U.S. House Rep Bruce Babin (R-TX) applauded the move from Lamberth in a tweet where he said, "Those jailed for their actions on Jan. 6 have rights guaranteed by our Constitution."
"Many reports have shown those rights are being trampled on – there should be an investigation immediately. Justice cannot be partisan," Babin added.
Those jailed for their actions on Jan. 6 have rights guaranteed by our Constitution.

Many reports have shown those rights are being trampled on – there should be an investigation immediately.

Justice cannot be partisan.https://t.co/QBBzAWc5pR

— Brian Babin (@RepBrianBabin) October 14, 2021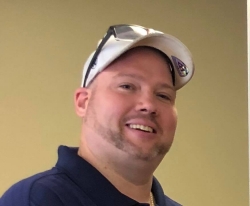 Latest posts by David Caron
(see all)