Yesterday, we reported about how US Congressman Jim Jordan called out the Democrats for their lack of response to the violence in cities that they "all run" throughout the country.
Not too long after that, presidential nominee Joe Biden finally condemned it by saying, "burning down communities is not protest, it's needless violence."
Jordan today shared an article from CNN, which we also reported on, that talked about how host Don Lemon said that "it's showing up in the polls, it's showing up in focus groups."
The congressman called out Biden for finally responding thanks to the "focus groups" instead of the "crime, the violence, and destruction of private businesses."
"Shows you where their priorities lie," he added.
-It wasn't the crime.
-It wasn't the violence.
-It wasn't destruction of private businesses.

It was the political "focus groups" that forced Democrats to even CONSIDER denouncing the mob.

Shows you where their priorities lie.https://t.co/hcdDSllQOk

— Rep. Jim Jordan (@Jim_Jordan) August 27, 2020
Biden's running mate, Kamala Harris, condemned the violence today, but attempted to separate the people committing those acts from the "peaceful protesters."
"It's no wonder people are taken to the streets, and I support them. We must always defend peaceful protest and peaceful protesters. We should not confuse them with those looting and committing acts of violence, including the shooter, who was arrested for murder. And make no mistake, we will not let these vigilantes and extremists derail the path to justice," Harris said.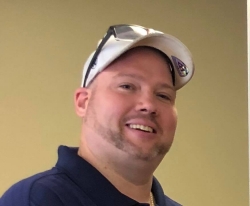 Latest posts by David Caron
(see all)