Yesterday, we reported that Georgia Democratic nominee for Senate Raphael Warnock was non-committal when asked if he would support "expanding the Supreme Court."
Warnock responded and stuttered, "I… I'm really not focused on it," when asked the question.
Republican Sen. Kelly Loeffler posted a clip of the exchange and said, "Reverend Warnock REFUSES to say where he stands on packing the Supreme Court with liberal activists. He doesn't want Georgians to know that he fully supports it."
In an October interview, Joe Biden told "60 Minutes" that the court system is "getting out of whack."
Biden added that "If elected what I'll do is I'll put together a national bipartisan commission of Constitutional scholars, Democrats, Republicans, liberal conservatives and I will ask them to over 180 days come back to me with recommendations as to how to reform the court system."
That was after the former Vice President told a reporter that voters "don't deserve" to know his position on packing the Supreme Court.
Ohio Republican House Rep. Jim Jordan wondered today, "Why won't Democrats admit that they want to pack the Supreme Court?"
Why won't Democrats admit that they want to pack the Supreme Court?

— Rep. Jim Jordan (@Jim_Jordan) December 7, 2020
Prior to that, Jordan had chastised the situation regarding potential voter fraud in the November election and said, "Re-check signatures on mail-in ballots. It's not hard to ensure election integrity."
Re-check signatures on mail-in ballots.

It's not hard to ensure election integrity.

— Rep. Jim Jordan (@Jim_Jordan) December 7, 2020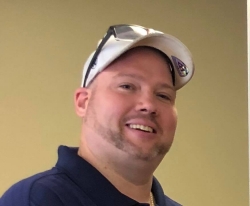 Latest posts by David Caron
(see all)