Earlier today, we reported how Donna Brazile told RNC Chairwoman Ronna McDaniel to "go to hell" during a live TV interview on Fox News.  The Trump Campaign took to Twitter calling her "triggered". The tweet below was captioned:
"UNHINGED!
Former chair of the DNC Donna Brazile just told @GOPChairwoman to "Go to hell!" on national TV!
She gets TRIGGERED when Republicans call out the DNC for rigging the primary against Bernie again!"
Juanita Broaddrick had a response for Brazile as well: you first.
Former Fox News radio host Todd Starnes recently Tweeted that "Donna Brazile was not welcome on my show." He continued saying that "she's not welcome at Starnes Media either."
Conservative actor Terrence K Williams released a video and wondered, "how is this acceptable?" He said that she is "unhinged" and "I don't understand why Fox News hired her and I think they should let her go."
Brazile has responded on Twitter by asking McDaniel to "join me in working to protect our elections from foreign interference? Why don't she work to end the purging of eligible citizens from voting?" She asked for people to read the Maya Angelou poem Still, I Rise out loud. It's hard to imagine the two being able to work together after such a nasty statement.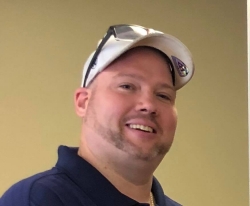 Latest posts by David Caron
(see all)