UPDATE: Amy Coney Barrett has been confirmed.
This story was written before the confirmation. Fox News has now reported:
The Senate voted 52-48 on Monday night to confirm Amy Coney Barrett to the Supreme Court in a move that makes the 7th Circuit Court of Appeals judge and Notre Dame law professor the third appointment to the high court by President Trump, solidifying his administration's legacy even further just a week before Election Day as he seeks a second term.
The last president to nominate three new justices to the Supreme Court was Ronald Reagan.
Continue to orginal:
Judge Amy Comey Barrett is expected to be confirmed to the United States Supreme Court later tonight. 
With the support of all but 1 GOP senator, she is expected to sail through later today.
With GOP Senators Romney, Tillis, Gardner, and Murkoski pledging support for Barret, the GOP has the votes to get her through just eight days before the U.S. election.
Republican Senator Susan Collins from Maine has said she will vote against the nominee because of the "hypocrisy" in the process.
Susan Collins is currently losing to her challenger in most polls so this may be a chance for her to gain some support among undecideds or moderates.
The vote will most likely be 52-48 with Susan Collins voting with the Democrats.
Multiple Senators expressed frustration with the process.
Senator Ed Markey has consistently said that if the Democrats gain control of the U.S. Senate they will end the filibuster and expand the size of the Supreme Court.
There is expected to be a White House ceremony after the projected confirmation where Clearance Thomas will swear in Judge Barrett. 
With the expected confirmation this will tilt the court to 6-3 or 5-4 in favor of conservatives, depending on the swing vote of Cheif Justice John Roberts who has routinely sided with the Liberals.
Her confirmation is a major win for the GOP but, we will have to see whether this energizes the base or costs them the senate.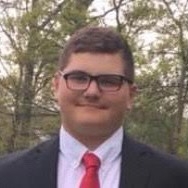 Latest posts by Joshua Troiano
(see all)