President Trump threatened yesterday to cut off funding to Michigan if state officials move ahead with plans to send absentee ballot applications to every state voter.
Democrat Senator Kamala Harris took issue with this and told Joy Reid last night that "It is a federal crime to withhold money from states with the purpose of interfering with people's right to vote."
She referred him to his lawyer "Bill Barr" and claimed that "he is always in the business of attempting to intimidate and using his tweets as the method by which he does that."
.@realDonaldTrump, you may want to call your lawyer Bill Barr. pic.twitter.com/Q0tCeDucot

— Kamala Harris (@KamalaHarris) May 21, 2020
Michigan Secretary of State Jocelyn Benson had on Tuesday morning said she and local clerks were planning to send absentee ballot applications to all of the state's 7.7 million voters so they can, if they choose to do so, take part in the Aug. 4 and Nov. 3 elections without going to polling places.
Trump said that it "was done illegally and without authorization by a rogue Secretary of State. I will ask to hold up funding to Michigan if they want to go down this Voter Fraud path!"
Michigan sends absentee ballot applications to 7.7 million people ahead of Primaries and the General Election. This was done illegally and without authorization by a rogue Secretary of State. I will ask to hold up funding to Michigan if they want to go down this Voter Fraud path!

— Donald J. Trump (@realDonaldTrump) May 20, 2020
Last week, Harris told MSNBC that Barr "doesn't know what justice means" and that "he should resign". She accused him of doing "whatever is at the pleasure of Donald Trump."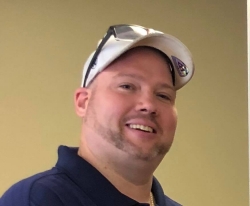 Latest posts by David Caron
(see all)