Arizona GOP gubernatorial nominee Kari Lake recently taunted her opponent Democrat Katie Hobbs for refusing to debate.
Hobbs was given an opportunity to debate by the Citizens Clean Elections Commission, but she declined as her campaign called Lake a "conspiracy theorist."
The Lake campaign has called Hobbs a "chicken" for opting out of the debate, although some Democrats said that declining the debate was a smart move.
During an appearance on Newsmax, Lake told Greg Kelly that Hobbs "doesn't have any policies to stand on."
Lake pointed out that Hobbs cost Arizona taxpayers millions of dollars because she is a "twice-convicted racist."
"Two juries found her guilty for racial discriminatory practices in her hiring when she was working in the Senate," Lake explained.
"She's also got a terrible voting record. When she was in the legislature, she voted against border security, virtual border security."
"She voted against the border strike force to secure our border, while at the same time introducing legislation that would start sex education in kindergarten."
"She's completely out of touch, she's a monster, and she knows I will call her out for all of that on the debate stage."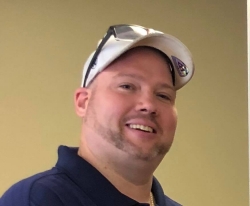 Latest posts by David Caron
(see all)