White House press secretary Karine Jean-Pierre was asked today during the daily press briefing about the Inflation Reduction Act.
The question came today as the latest consumer price index showed an increase of 0.1% for August and 8.3% over the past year.
The reporter asked, "Some of the savings that you are pointing to wouldn't kick in until 2024 or 2026, so is it fair to suggest to people somehow that they are going to see some inflation reduction right now while they are hurting the most?"
Jean-Pierre responded, "That is actually not true. This is just for some folks who are watching, consumers, families, and small business owners can head to clean to cleanenergy.gov as it relates to clean energy cost… to learn how they can start saving money immediately."
She then listed off examples of what Americans can "save" on right now from the government website.
"Households can receive a tax credit to cover 30% of the costs of installing rooftop solar."
"Households can receive a tax credit to cover up to 10% of the cost of insulation materials and other energy efficient improvements, like energy-saving windows and doors."
"They can also receive a $300 tax credit for purchasing efficient heating and cooling equipment, like a heat pump or central air conditioner."
"Households can receive a $300 tax credit for purchasing a heat pump. The total of current and previous years credits, including those for energy efficiency improvements, high efficiency furnace and air conditioners cannot exceed $500."
"Americans can receive a tax credit of up to $7,500 for purchasing a new electric vehicle."
Karine Jean-Pierre makes it clear that the Inflation Reduction Act can reduce costs now…but only if you spend money on government approved clean energy purchases. pic.twitter.com/uz6kVLORm8

— Daily Caller (@DailyCaller) September 13, 2022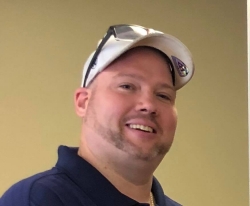 Latest posts by David Caron
(see all)