Former Chief of Staff to President Trump's Pentagon Kash Patel urged patience in the John Durham investigation, suggesting that "it will just take a few more months" to reveal a broad Democrat conspiracy against former President Trump.
Patel spoke with Fox News' Maria Bartiromo this morning on "Sunday Morning Futures" about the situation and she asked him when he believed that the FBI figured out that the lies were coming from the Clinton campaign.
"I think they knew right away," Patel responded, adding, "The FBI knew the information was fraudulent, they knew the credibility problems with Christopher Steele, and they knew the DNC… were piping tens of millions of dollars into the machine so they could get a FISA warrant on President Trump."
Patel called for the individuals at the head of the FBI to be held accountable who knew right away.
Bartiromo exclaimed "Wow!"
After Bartiromo asked if Durham could reel in any "big fish" in the investigation, Patel explained that when he was a prosecutor, these sorts of investigations could take years and Durham is only in his second year.
OANN reported on the interview:
Kash Patel said Durham is in the process of preparing a 27-page indictment of mob-style cases of conspiracy and fraud committed against the Trump administration. Patel added the recent indictment against Michael Sussman takes up no more than three pages, meaning other top officials will be indicted soon.
Sussman was found to have lied to the Federal Bureau of Investigation (FBI) in 2016 in order to advance a false Trump-Russia collusion narrative. Patel noted the real collusion took place between the Democratic National Committee (DNC), the 2016 Clinton campaign and the FBI.
"I believe within the next six months, look out for indictments against the folks like Fusion GPS, Glenn Simpson for helping to perpetuate this fraud, and look out for individuals like Lisa Page and Peter Strzok. I believe they're already helping John Durham, they're cooperating with him to get the bigger fish like the Andy McCabe, who is the biggest fraudster next to James Comey," Patel pointed out.
Patel continued on to say Durham is basing his probe on bank records and money flows, adding he will present hard evidence of the Democrat conspiracy against President Trump.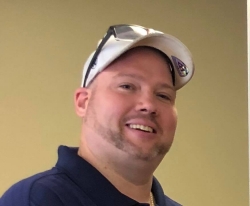 Latest posts by David Caron
(see all)