On Fox News' "Outnumbered" today, co-host Kayleigh McEnany called crime the new hot button midterm issue and that she believes it's why Democrats will "lose."
McEnany began by noting, "There was a woman who was stabbed to death with a pair of scissors by a man."
"Guess who was the lone vote to get this man and commute his sentence, this guy convicted of first degree murder?" McEnany asked.
McEnany answered her own question as she said that it was "A guy named John Fetterman, who happens to be the Democratic nominee for Senate in Pennsylvania."
"This same man wants to end open carry for law-abiding men and women who just want a gun to protect themselves in high-crime jurisdictions, which happen to begin with 'D' for Democrat," McEnany lamented.
McEnany pointed out, "That is where we see this. L.A., New York City, Philadelphia. There is a trend here. Democrats, you've got to beware here because victims are going to hold you accountable."
"Not just victims — voters are going to hold you accountable. The Monmouth poll that came out yesterday. Top issue, 82% inflation. Number two issue, 72% crime," McEnany reported.
McEnany insisted, "Crime is the reason Mandela Barnes is now trailing in Wisconsin. Crime is the reason John Fetterman is within a single digit of losing to Mehmet Oz."
"Crime is the reason you have a guy surging in L.A. for mayor who wants to add 1,500 cops to the beat. Crime is the new education. It was education last year. I still think education is important, but all the polling is showing crime is the reason that Democrats are going to lose in about 30-something days," McEnany concluded.
We reported earlier on the tightening of the race between Oz and Fetterman, as Cook Political Report has now shifted it from Lean D to Toss-up.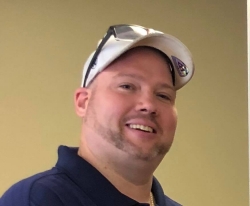 Latest posts by David Caron
(see all)