Florida GOP Gov. Ron DeSantis unloaded yesterday on Kamala Harris for "politicizing" hurricane relief based on "equity."
DeSantis told Fox News' Sean Hannity in an interview that he thinks she "is trying to play identity politics with a storm, and a natural disaster."
"I think it's ridiculous. And honestly, we had the FEMA administrator in Florida with us, and she threw cold water on that, so that is not going to happen," DeSantis explained.
DeSantis insisted, "It's totally not appropriate. You don't have to politicize every single tragedy in this country. And I think people – I tell you in Florida are really sick of the nonsense."
As we previously reported, a recent video that was released showed Kamala Harris ignoring a reporter who asked her to clarify what she meant by "equity" for hurricane relief.
Harris was asked, "Vice President, can you clarify what you meant about equity for hurricane relief?"
Harris previously said the administration will be giving hurricane resources "based on equity" by directing funds to "communities of color."
DeSantis' press secretary Christina Pushaw had denied Harris' claim that there would be preferential treatment in who receives assistance.
Pushaw declared in a tweet, "This is false.@VP's rhetoric is causing undue panic and must be clarified."
"FEMA Individual Assistance is already available to all Floridians impacted by Hurricane Ian, regardless of race or background," Pushaw declared.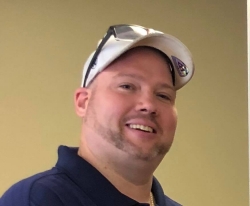 Latest posts by David Caron
(see all)