Former White House Press Secretary Kayleigh McEnany penned an op-ed today for Fox News celebrating the life of Rush Limbaugh, who died today at 70-years-old.
In the op-ed, she alluded to the fact that she was inspired by him and said that "Rush had a word for people like me: a Rush Baby."
"You see, Rush inspired tens of thousands of young men and women all across the conservative movement. Though Rush has departed this life for the next, he leaves behind a generation that will catapult forward the movement he created," she continued.
McEnany described how she believes "that that one of the highlights of my career was learning that Rush Limbaugh was willing to interview me for 'The Limbaugh Letter.' Ahead of that interview, I was able to personally express my admiration for him – a moment that I will never forget."
While there are many on the left and possibly some within the Republican party who would hope otherwise, McEnany concluded the op-ed by insisting that while "Rush has passed, but his legacy endures."
McEnany also said that just "Last night, my husband, 1-year-old daughter & I prayed for 'Uncle Rush' – that he would beat the cancer he battled. Like many in this country, my family did not know Rush personally… [but] you felt, indeed, he was part of the family."
In an earlier tweet, McEnany shared her initial thoughts after hearing the news and said, "Rush Limbaugh had unrelenting boldness to proclaim the truth. Watching his wit, passion, and willingness to hold the media accountable informed my entire career."
"Growing up in Plant City, Florida, my dad would always play the Rush Limbaugh program in his pick-up truck. My fellow classmates from my all girls Catholic school knew if they road in my car, we would be listening to Rush Limbaugh," McEnany continued.
McEnany again described herself as a "rush baby" and said that "There are tens of thousands of us all across the conservative movement."
"He has built a legacy that will endure for many generations to come and will continue to inform our country. Thank you, Rush, for all you have done for this nation. The United States of America is better because of you," McEnany concluded.
1/3 Rush Limbaugh had unrelenting boldness to proclaim the truth. Watching his wit, passion, and willingness to hold the media accountable informed my entire career.

Growing up in Plant City, Florida, my dad would always play the Rush Limbaugh program in his pick-up truck…

— Kayleigh McEnany (@kayleighmcenany) February 17, 2021
3/3 He has built a legacy that will endure for many generations to come and will continue to inform our country.

Thank you, Rush, for all you have done for this nation. The United States of America is better because of you.

— Kayleigh McEnany (@kayleighmcenany) February 17, 2021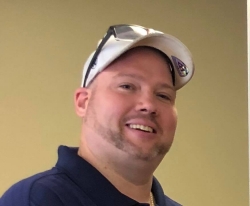 Latest posts by David Caron
(see all)