Fox News' Kayleigh McEnany showed no mercy today for White House reporters who were upset that President Joe Biden refused to take questions when meeting with British Prime Minister Boris Johnson.
McEnany referenced when Biden was running for the position and pointed out, "Now you can complain, but, hey, you kind of made the way for this."
While Johnson was attempting to answer a question during the meeting, White House aides, known as "wranglers," began shouting and ushering reporters out of the Oval Office as they tried to throw more questions at the pair.
CBS News' Ed O'Keefe asked Biden about the ongoing migration crisis at the southern border to which Biden responded, "Violence is not justified."
One reporter can be heard asking, "What did he say?" and another can be seen responding, "I have no idea, I hope the microphone got it."
CBS News Radio White House correspondent Steven Portnoy reported that the members of the editorial pool immediately went to White House press secretary Jen Psaki's office to complain.
The complaint was "that no American reporters were recognized for questions in the president's Oval Office" as well as that the shouting wranglers had prevented anyone from understanding the answer to O'Keefe's question.
Prior to the interruption, Johnson had asked, "Would it be OK if we had a couple of questions? Just a couple?" to which Biden responded, "Good luck."
McEnany referenced her time as press secretary for former President Donald Trump in her criticism of Biden and the press.
Fox News reported on her remarks:
Now you have reporters in the press pool who are finally upset by this, you have Ed O'Keefe from CBS, Steve Portnoy, Jennifer Jacobs from Bloomberg, they were all so upset at this moment. But my question is, where were you when Biden was hiding in the basement and demanding he answer questions during the campaign? I'd be on Air Force One with the president for five rallies and President Biden, then-nominee, would call a lid at like noon. 
Watch the pandemonium below:
Before the sudden interruption…

PM JOHNSON: "Would it be OK if we had a couple of questions? Just a couple?"

PRES. BIDEN: "Good luck." pic.twitter.com/FRmdRWTJmu

— Breaking911 (@Breaking911) September 22, 2021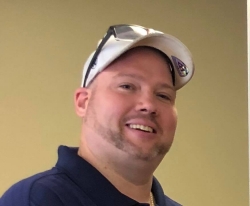 Latest posts by David Caron
(see all)