Federal prosecutors are still weighing charges against Hunter Biden as the investigation into Joe Biden's son is supposedly "picking up steam."
Fox News' Kayleigh McEnany weighed in on the situation earlier today in a segment that began by focusing on a New York Post op-ed titled, "AG Merrick Garland's kid gloves vs. Hunter Biden"
McEnany was asked, "if they do find things, will they actually prosecute?"
"I don't think so, is my guess," McEnany responded.
McEnany referenced a "good point" made by attorney Jonathan Turley as she said, "If there's a plea deal on the foreign registration act, the question will become, 'Why didn't you call the big guy?'"
Turley had an op-ed published yesterday in The Hill which asked, "Is the clock finally running out on Hunter Biden?"
"Who we know, Tony Bobulinski told us, is Joe Biden. He's a material witness to this. We know about his relationship with Hunter Biden, they talked about it, they have the voicemail," McEnany explained.
McEnany then wondered, "How can you reach a very generous plea agreement without talking to a main witness there?"
"Also, I would just remind you, Paul Manafort, he was convicted, he got the maximum 60 month sentence," McEnany pointed out.
Manafort was previously convicted of failing to file a foreign bank account report.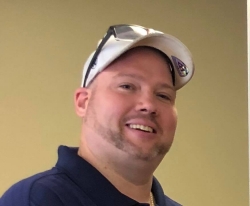 Latest posts by David Caron
(see all)