In an article released yesterday by Rolling Stone, anti-Trump U.S. House Rep Adam Kinzinger (R-IL) recalled that he spent hours on Jan. 6 "Hunkered down, with my gun out, prepared to defend against my own party."
Kinzinger explained, "There was a moment where I was like, 'Man, there's a real sense of evil.' I can't explain it any further than that. And I'm not one of these guys that feels evil a lot. But I just felt a real darkness, like a thick, bad feeling."
"And there was about a 15- to 30-minute time frame, where, at one point, you realize they've breached the Capitol. I know if they can breach those outer lines, they can get anywhere, including my office," Kinzinger claimed.
Kinzinger also suggested that he had been targeted on Twitter that day and prior, like, "Hangman's noose. We're coming for you."
After being drawn out of his district by Democrats who gerrymandered Illinois, Kinzinger recently announced that he would not seek re-election.
In regards to that development, Kinzinger admitted, "I think that what it says to people is that you want Republican allies in the defense of democracy until it's politically advantageous to not."
In a recent interview with CNN, Kinzinger said that he is considering launching a campaign for either the Senate or the Illinois governor's mansion and will "probably" make a decision by January. 
When he was asked if he will run for office again by Rolling Stone, Kinzinger responded that he is "Looking at governor and senator in Illinois."
Kinzinger again reiterated that it will be a decision that he would make by January and that he is "Not ruling out anything in 2024, either."
"It's not what I'm pursuing. But I also recognize that I have a fire that, while it's a little quenched here in the House, it's actually much more ignited for the broader fight," Kinzinger stated.
Kinzinger acknowledged, "I know that sounds cheesy, but it's the only way I can describe that feeling, which is, going out there, telling the truth, throwing the system under the bus, showing people how the system can work, but has to be reinvented. That's where I find my fire."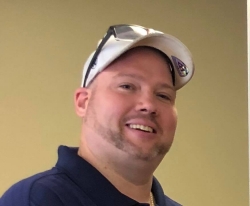 Latest posts by David Caron
(see all)