U.S. House Rep Lauren Boebert (R-CO) dropped another fiery ad today, this time calling for the "full transcript" from a July 23 phone call between President Joe Biden and Afghanistan President Ashraf Ghani.
In June, Boebert released an ad where she brought a cardboard cutout of Vice president Kamala Harris to the southern border wall to bring attention to the border crisis and not long after, Harris visited the border.
The ad begins with a series of clips showing Democrats and media pundits talking about former President Donald Trump's phone call with Ukraine President Volodymyr Zelenskiy.
Ultimately, the full transcript of that phone call was released and Boebert referred to it in the ad as a "perfectly clean" phone call that Trump was impeached over.
The ad also features U.S. House Rep Jim Jordan (R-OH) asking, "Why won't Joe Biden release the conversation- the transcript of the conversation he had with President Ghani?"
It then shows a clip of White House press secretary Jen Psaki, which we reported on last week, telling a reporter, "I'm not going to go into the details of a private conversation" and shows a 2019 tweet from Psaki where she tweeted about the Trump phone call.
Boebert concluded in the ad, "America demands full transcript to Biden's phone call now!"
America demands Biden release the full transcript NOW! pic.twitter.com/mZ9HOSuCXn

— Rep. Lauren Boebert (@RepBoebert) September 7, 2021
Previously, we reported:
White House press secretary Jen Psaki was put on the spot today after uproar has ensued over a report that President Joe Biden pressured Afghanistan President Ashraf Ghani to create the "perception" that the Taliban weren't winning, "whether it's true or not," in a July 23 phone call just three weeks before the group took over.
Psaki was asked at her daily press briefing, "Was the president in any way pushing a false narrative in that call with the Afghan president?"
"I think it's pretty clear," Psaki stated in her response, covering for Biden, and then insisted, "I am not going to go into the details of a private conversation…"
Psaki then attempted to shift the conversation and said, "What we saw over the course of the last few months is a collapse of leadership and that was happening even before Ghani left the country."
"What the president has conveyed repeatedly privately and publicly is that you need to stand up and lead your country," Psaki added.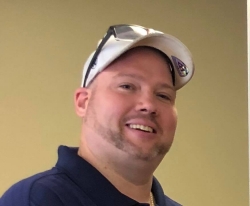 Latest posts by David Caron
(see all)