Earlier, we reported that House Speaker Nancy Pelosi (D-CA) responded to President Trump's request for $2,000 for the American people by acting like he hadn't been clear on what he wanted before, despite the fact that he had requested stand-alone checks for $1200 back in October.
Sen. Lindsey Graham (R-SC) has been criticized harshly for his defense of the bill, as we reported earlier, and in a pair of tweets that got severely ratioed.
I will support the $900b package for coronavirus relief as well as funding for the federal government.

This package provides a lot of relief for people who are hurting and should've been done months ago. https://t.co/bL1jCBDw0Q

— Lindsey Graham (@LindseyGrahamSC) December 21, 2020
The #COVID19 package, while imperfect, will save jobs and lives. The sooner the bill becomes law – the better.

It will allow millions of businesses to avoid bankruptcy, deliver vaccines even faster, help those unemployed and provide money for families who are struggling.

— Lindsey Graham (@LindseyGrahamSC) December 23, 2020
Apparently feeling the heat and while it is unclear if Pelosi would agree to a standalone bill at this point, Graham responded after Pelosi said she would agree to the $2000 stimulus checks by asking to put something in a bill that wouldn't cost any money.
The Chairman of the Judiciary began, "Appreciate the fact that Speaker Pelosi supports President Trump's idea to increase direct payments to $2,000 per person. The American people are hurting and deserve relief. I know there is much bipartisan support for this idea. Let's go further."
"I hope Speaker Pelosi will agree with President Trump that Big Tech needs to be reined in by winding down Section 230 liability protections. I have reason to believe this combination will lead to President Trump supporting the NDAA and COVID19 omnibus bills," Graham continued.
Graham concluded by urging Pelosi, "Let's go big for the American people."
Appreciate the fact that Speaker Pelosi supports President @realDonaldTrump's idea to increase direct payments to $2,000 per person.

The American people are hurting and deserve relief. I know there is much bipartisan support for this idea.

Let's go further.

— Lindsey Graham (@LindseyGrahamSC) December 23, 2020
Let's go big for the American people.

— Lindsey Graham (@LindseyGrahamSC) December 23, 2020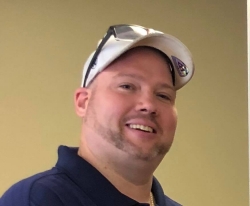 Latest posts by David Caron
(see all)