Dr. Deborah Birx, who was a part of the White House Covid-19 Task Force has announced she is leaving the White House following her facing criticism for her recent holiday travel to Delaware. It was discovered she hosted a holiday get-together with family even after advising others against it.
She has now announced she is retiring saying, "This experience has been a bit overwhelming,". She also cited concerns involving her personal life saying,  "It's been very difficult on my family."
Birx has been apart of the Covid-19 taskforce which Vice President Mike Pence headed, which was put together in March when the lockdowns and spread of Cvoid-19 began to take off. Birx, along with Dr. Facui have become big proponents of safety measures like wearing masks and social distancing.
Birx is not the first official to go against her own advice regarding Covid-19 as multiple Governors like Gavin Newsom (D-CA) have been caught violating their own guidelines and rules.
Birx said she will help the incoming Biden administration and then retire in an interview with US News Network.
In defending her decision to visit family she said, "My daughter hasn't left that house in 10 months, my parents have been isolated for 10 months. They've become deeply depressed as I'm sure many elderly have as they've not been able to see their sons, their granddaughters. My parents have not been able to see their surviving son for over a year. These are all very difficult things."
Stay tuned to Media Right News for more updates.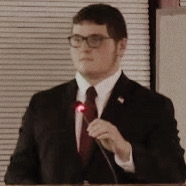 Latest posts by Joshua Troiano
(see all)