It was recently reported that actress Lori Loughlin and her husband Mossimo Giannulli were robbed of $1 million in jewelry just after the new year in their Los Angeles home.
The robbery comes as crime runs rampant in the Democrat-controlled city thanks, in part, as Breitbart reported, to radically lenient policies from District Attorney George Gascón, who received millions of dollars in support from left-wing billionaire George Soros when he ran for office.
Law enforcement officials believe that a South American burglary crew pulled off the heist and, apparently, they traveled to America, hit locations, and then quickly left the country.
From security cam footage, the crew of burglars were dressed in all black and wore masks, smashed a bedroom window to steal Loughlin's jewelry box.
Crime is soaring in Los Angeles, thanks in part to radically lenient policies from Gascón, and just days after Loughlin's home was robbed, the Beverly Hills City Council unanimously voted to support a recall effort to remove Gascón, which is backed by Los Angeles County Sheriff Alex Villanueva.
The heist came just days before the unexpected passing of Loughlin's friend and Full House co-star Bob Saget, who voice support for her and Giannulli during their previous legal woes.
Loughlin and Giannuli previously had made headlines after getting caught up in a college admissions bribery scandal.
Both were convicted and Loughlin served two months in prison while her husband was sentenced to five months for paying half a million dollars to ensure their daughters were accepted to the University of Southern California.
Twitter verified user "Eve 6000," who is a Canadian "drag entertainer," however, wasn't convinced about the validity of the robbery.
"I really feel like the majority of these celebrity robberies are staged for sympathy," the drag queen opined.
Now Lori Laughlin's home was robbed of $1mil in jewelry… I really feel like the majority of these celebrity robberies are staged for sympathy 👀

— Eve 6000 🦋 (@alsoabouteve) January 16, 2022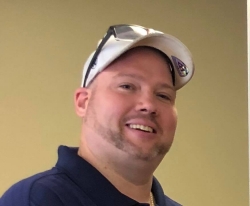 Latest posts by David Caron
(see all)