Although U.S. House Rep Marjorie Taylor Greene (R-GA) introduced a resolution yesterday calling for U.S. House Rep Maxine Waters (D-CA) to be removed from Congress, it appears likely that a censure will be the best that House Republicans will be able to accomplish at this point.
A censure would be devastating for Waters nevertheless, as she is the chairwoman of the powerful House Financial Services Committee and it would strip her of that title.
We reported yesterday that House Minority Leader Kevin McCarthy (R-CA) had introduced a resolution to censure Waters and he has the ability to offer a privileged resolution and force a vote, which House GOP leadership aides expect will occur this week either tomorrow or Wednesday.
In an initial response yesterday, Waters accused Republicans of being the ones who were overreacting to the situation and making a big deal so they could cash in with donations.
Later, Waters appeared on CNN and doubled down without offering an apology. CNN's Manu Raju said in a tweet, "Waters stood by the use of the word 'confrontational,' saying: 'The whole Civil Rights movement is confrontation.'"
Raju also rebuked another claim by Waters as fake news in another tweet where he said, "Just asked Maxine Waters about the judge's rebuke of her words, and she said repeatedly: 'The judge says my words don't matter.' When pressed on the judge stating that her remarks could be grounds for appeal, she replied, 'Oh no, no they didn't.'"
Waters stood by the use of the word "confrontational," saying: "The whole Civil Rights movement is confrontation."

— Manu Raju (@mkraju) April 19, 2021
From Breitbart:
The entire House GOP delegation from Minnesota subsequently fully endorsed the censure push, a sign that Republicans in the House are likely to be unified on the matter. Assuming all Republicans vote for it, with the slim Democrat majority in the chamber, Waters can only afford two Democrats to vote for the censure measure to skate by without consequence.
If three or more House Democrats join with all House Republicans to vote for McCarthy's censure resolution, Waters will become only the sixth member of the House in modern history–the last century–to actually be censured. If she is censured, per the rules of the Democrat caucus, she will lose her chairmanship of the House Financial Services Committee.
House Majority Leader Steny Hoyer, Pelosi's top lieutenant, while defending Waters, did say that the comments from Judge Cahill "concerns me"–a sign of the difficult position Waters has put the Democrats in the House in over her call for violence this past weekend in Minnesota.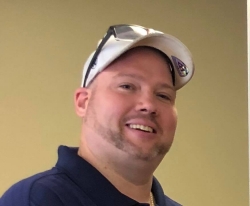 Latest posts by David Caron
(see all)