President Trump said on Thursday that he would wear a mask when he visited Walter Reed hospital today to meet with staff and injured soldiers and he showed up in a dark blue mask for the visit.
"I'm going to Walter Reed to see some of our great soldiers who have been injured. Badly injured. And also see some of our COVID workers, people who have done such a great job and I expect to be wearing a mask when I go into Walter Reed. You're in a hospital so I think it's a very appropriate thing," Trump said on Thursday.
The AP reported it as the first time that he has worn a mask in public during the pandemic. He did, however, wear one during a visit to a Ford plant in May. It wasn't considered to be in public at that point.
Visiting military hospital, President Trump wears a mask in public for first time during pandemic. https://t.co/kTvamdgCLK

— The Associated Press (@AP) July 11, 2020
CNN reported that the president had wore a mask, "after months of refusing to be seen doing so in public."
President Donald Trump paid a visit to wounded service members at Walter Reed National Military Medical Center and wore a mask, after months of refusing to be seen doing so in public. https://t.co/pm0WeR3Zg6

— CNN (@CNN) July 11, 2020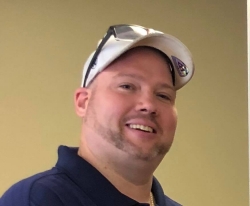 Latest posts by David Caron
(see all)