Founder and CEO of MyPillow Mike Lindell, accepted the invite from liberal Jimmy Kimmel to go onto his show as Kimmel announced Wednesday and Kimmel will interview Lindell live on television following their past feud.
"The late-night host announced he booked Mike Lindell on his show after the two have been feuding back and forth.​"
The late-night host announced he booked Mike Lindell on his show after the two have been feuding back and forth.​ https://t.co/Kwaua08aea

— Entertainment Weekly (@EW) April 22, 2021
We previously reported on how Mike Lindell has launched his own social media site following his ban on Twitter, "Mike Lindell announced that he will be doing a 48-hour straight live stream however he mentioned you can't create a profile yet but he expects you to be able to soon. Lindell went after the media and had Ted Nugent on who is an American singer and 2nd amendment activist.
Lindell made a huge announcement that MyPillow is countersuing Dominion for $1.6 Billion Dollars and Lindell told his viewers that some believe this is the biggest case in the countries history.
Mike added that Liberals are attacking the site and are prank calling into his stream as they see this new site as a threat."
Late Night "comedian" Kimmel attacked the site calling it a "delusion-palooza." This caused Lindell to fire back at Kimmel by saying, "Jimmy, your jokes aren't funny anymore because you know what? People have common sense now."
It is interesting how Kimmel wants to give Lindell a platform to speak on when the two are on polar opposites of the political spectrum and Lindell is constantly called a conspiracy theorist by those who disagree with his controversial alleged election fraud claims pertaining to the 2020 election.
In addition to that, both Kimmel and Lindell have been fighting recently and attacking each other. See Kimmel announce that Lindell will be coming on his show below.
Lindell will have a chance to have a large platform to speak on even if he is being set up to be embarrassed by Jimmy Kimmel. It is hard to think why else Kimmel would have Mike on as the two don't see eye to eye on practically anything.
We will have to see what comes out of the interview between the two.
Stay tuned to Media Right News for more updates.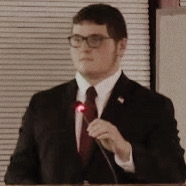 Latest posts by Joshua Troiano
(see all)