MyPillow CEO Mike Lindell recently got the last laugh after anti-gun activist David Hogg's attempt to create a rival pillow company fell flat.
Lindell, however, has his sights set on a bigger target, that of Jeff Bezos and Amazon as he announced in a recent appearance on Steve Bannon's Newsmax show that he was working on a project that he intends to launch soon.
"I'm looking at another thing we're going to be launching, which is MyStore, which is a rival to Amazon," Lindell said on the show.
Mike Lindell states that he is creating MyStore as a competitor to Amazon. pic.twitter.com/2mWERqPnim

— PatriotTakes 🇺🇸 (@patriottakes) April 12, 2021
Currently, on Lindell's MyPillow website, there is also a section describing the new website.
"For years people have approached me with great products but have no way of marketing them. Today I am excited to announce a revolutionary platform called MyStore.com," it reads on the site, complete with a video from Lindell.
There are also several "featured products" that appear to be available to currently purchase underneath.
It was also reported today that Lindell's social-media site, "Frank" is launching on April 20 after a series of delays.
From Business Insider:
The current webpage describes why Lindell decided to launch the website as well as what it would be used for.
It says that Frank "will be the platform for Americans who want to defend life, liberty, and all the freedoms that have marked America as the longest running Constitutional Republic in the history of the world."
Users will be able to "post videos, livestream television, distribute news and information, and find community and fellowship with likeminded Americans," per the site's description.
Lindell previously told Insider's Natasha Dailey that the site would be a cross between Twitter and YouTube meant "for print, radio, and TV."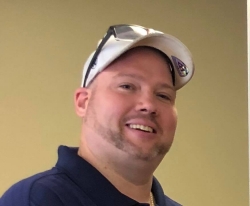 Latest posts by David Caron
(see all)