Yesterday, we reported that the judge in the trial of former police officer Derek Chauvin told his Defense Attorney that U.S. House Rep Maxine Waters (D-CA) may have given him "something on appeal that may result in this whole trial being overturned" based on her incitement to violence on Saturday.
Minneapolis Mayor Jacob Frey (D) held a press conference yesterday with Minnesota's Democratic Governor Tim Walz and St. Paul Mayor Melvin Carter (D) "to provide a public safety update ahead of the verdict in the trial of Derek Chauvin."
When it was Frey's turn to speak, he said that as they "await the verdict" there are "several inescapable truths."
"Over this last year, our twin cities have experienced a barrage of trauma, all culminating with this trial and then the verdict," Frey explained.
Frey insisted that, "There's been pain and anguish, anger and frustration, all acutely felt by our black and brown communities."
Then, Frey declared that "Regardless of the outcome of this trial, regardless of the decision made by the jury, there is one true reality, which is that George Floyd was killed at the hands of police."
Minneapolis Mayor Jacob Frey:

"Regardless of the decision made by the jury, there is one true reality, which is that George Floyd was killed at the hands of police."
pic.twitter.com/0o7dYty5NQ

— Daily Caller (@DailyCaller) April 20, 2021
Last Wednesday, we reported:
Yesterday, the defense began presenting it's case in the trial of former Minneapolis police officer Derek Chauvin who stands accused of multiple charges in the death of George Floyd while in his custody, including murder in the second degree.
A use-of-force expert, Barry Brodd, was called to the stand yesterday by Chauvin's attorney Eric Nelson and he said that he felt that Chauvin "was justified, was acting with objective reasonableness, following Minneapolis Police Department policy and current standards of law enforcement," in his interactions with Floyd.
Today, Nelson called a medical expert, Dr. David Fowler, who is the former head of the medical examiner's office in Maryland, to the stand in regards to Floyd's death.
Many media outlets have attempted to discredit Dr. Fowler by reporting that he is currently facing a federal lawsuit for his testimony in a previous, similar case.
Dr. Fowler said he believes that Floyd, due to his underlying heart issues, had a "sudden cardiac arrhythmia" while being restrained and subdued by police.
It has also been reported that Dr. Fowler testified that Floyd's drug use contributed to his demise as well.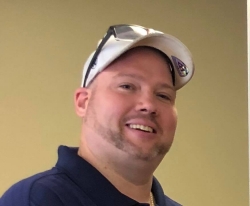 Latest posts by David Caron
(see all)