Tonight, U.S. House Rep Mo Brooks (R-AL) held an event that we previously reported on where it had been anticipated that he would announce his bid for the U.S. Senate, which ended up happening.
Brooks is a six-term congressman and made the announcement alongside Stephen Miller, a longtime adviser to former President Trump who before that worked as an aide to former U.S. Senator Jeff Sessions (R-AL).
 The senate race next year in the state will be to replace retiring U.S. Senator Richard Shelby (R-AL).
Miller addressed the crowd in Huntsville minutes before Brooks took the stage and declared that "Nobody over the last four years has had President Trump's back more than Mo Brooks, but now, I need you to have his back. I need you to have Mo's back. Your vote for Mo Brooks will allow him to carry on the America First Agenda."
"The fight to save America and to save our country, our constitution and our liberty begins right here in Alabama and it begins right here with your support for Mo Brooks," Miller explained.
Following Miller, Brooks poked fun at the fact that his announcement had been made clear well before he took the stage tonight and announced, "Today, lest there be any doubt, I announce my candidacy for the United States Senate from the great state of Alabama,"
The Hill described his speech:
In a fiery speech, Brooks painted a picture of a society besieged from nefarious forces "within our country." He repeatedly evoked Trump's false claims that the 2020 presidential election had been "stolen" from Republicans, and warned that "socialists" were quickly taking over — another favorite talking point of Trump's.
"We should have hope for promise and a better future," Brooks said. "But instead, looking at the policies that are emanating from Washington, D.C., there is fear, there is deep concern."
"Our republic's election system … is under attack. In 2020, America suffered the worst voter fraud and election theft in history. And all of America would know that if the news media wasn't suppressing the truth as they're doing."
In a tweet following the event, Miller said, "Tonight, I was honored to speak @MoBrooks_ official campaign launch and formally endorse his run for United States Senate!"
Tonight, I was honored to speak @MoBrooks_ official campaign launch and formally endorse his run for United States Senate! https://t.co/X2vJV0jXGp

— Stephen Miller (@StephenM) March 23, 2021
Brooks was the first to announce that he would object to the 2020 election results and has refused to apologize, saying earlier this month, "I make no apologies whatsoever for fighting for accurate and honest elections."
Left wing Twitter users immediately took to the platform and attempted to use those objections against him including Brooklyn Dad Defiant, who said, "Insurrectionist Mo Brooks is ACTUALLY running for Senate. Where do we line up to support his opponent? Dude needs to be in jail."
Insurrectionist Mo Brooks is ACTUALLY running for Senate. Where do we line up to support his opponent?

Dude needs to be in jail. https://t.co/p01qEcn0Cv

— BrooklynDad_Defiant! (@mmpadellan) March 23, 2021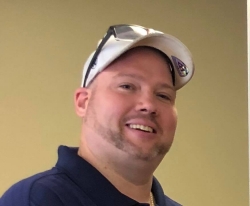 Latest posts by David Caron
(see all)