Despite polling that shows otherwise, House Speaker Nancy Pelosi insisted today that Democrats will gain House seats in the November midterm elections.
Punchbowl News reported that when asked if Democrats would win seats in November, Pelosi responded "Yes, indeed."
In a follow-up, Pelosi told them, "I was just in 12 cities in 12 days. We're ready. And understand this. Because of the leadership of [DCCC Chair Sean Patrick Maloney], we're ready."
"So when the Dobbs decision came down, it wasn't one of those 'If only we had known.' No. We believed we were going to win from Jan. 6 on – well, even November of last year on."
"So we're ready. Mobilizing on the ground … messaging, raising the money. But the biggest factor of all is not only do we believe, the candidates believe."
"So for a year, 10 months, eight months, terrific people had put themselves out there believing they could win in those districts."
Pelosi also appeared aloof when asked about how she had predicted that Democrats would do the same in 2010, only to see a red wave.
Referring to comparisons to 2010, Pelosi responded, "I don't know what you mean by that. Nobody's told me that."
Last month, U.S. Congresswoman Lauren Boebert (R-CO) fired back after House Speaker Nancy Pelosi (D-CA) claimed in a tweet that "women are going to save Democracy in November."
Boebert shot back in a quote tweet, "Yep. We're getting you out of the Speakership."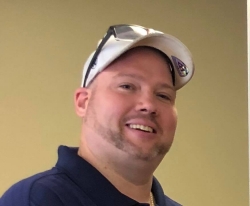 Latest posts by David Caron
(see all)