Actor, TV show host, and musician Nick Cannon has been fired from his long-running comedy improv show Wild 'N Out after he made anti-Semitic comments on his podcast and YouTube show, Cannon's Class.
Wild 'N Out's parent company ViacomCBS, released a statement that they "condemn bigotry in all forms" so they are "terminating" their "relationship with him."
INBOX: ViacomCBS terminates relationship with Nick Cannon after he refuses to apologize or acknowledge wrongdoing by spreading blatantly anti-Semitic conspiracy theories pic.twitter.com/BD94qu5jws

— Peter J. Hasson (@peterjhasson) July 15, 2020
Cannon is also the host of Fox's show The Masked Singer and they have yet to release a statement on the situation. Many have taken to social media to ask them to terminate their relationship with him.
Now FOX needs to fire him from the Masked Singer.

— chris d (@crsmik1) July 15, 2020
Many in the black community are defending the comments including Rapper P Diddy, who essentially gave Cannon a job offer. Matt Walsh called him out on Twitter.
Some of the most powerful forces in media are coming out fully in defense of a man who called white people evil subhuman savages. Nothing even close to this would happen if a white celebrity made comments like that about black people. And we all know that.
Some of the most powerful forces in media are coming out fully in defense of a man who called white people evil subhuman savages. Nothing even close to this would happen if a white celebrity made comments like that about black people. And we all know that. https://t.co/jvi6o1UdOy

— Matt Walsh (@MattWalshBlog) July 15, 2020
Candace Owens called out Charlamagne Tha God, who had previously interviewed Joe Biden on his show The Breakfast Club because he said that Cannon's firing proves that "the Jews have the power."
Thousands of blacks promoted to comply with BLM. Thousands of whites fired for disagreeing, and everyone pretended it was cool.

ONE black man gets fired and now it's "the Jews have power"?

Nope.

— Candace Owens (@RealCandaceO) July 15, 2020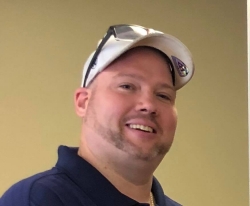 Latest posts by David Caron
(see all)