Bari Weiss, who was a staff writer and editor for the Opinion section of The New York Times, has resigned. She offered her resignation in a letter posted to her website. Vice also reported on the news prior to that publication.
Weiss has appeared regularly on liberal television shows like The View, MSNBC's Morning Joe, and Bill Maher. She also wrote a book titled "How to fight Anti-Semitism" and is Jewish herself. In the end, it wasn't enough.
From CNN:
Weiss faced criticism in June when the newspaper faced backlash over the publication of Republican Sen. Tom Cotton's op-ed, which argued for sending in military troops to U.S. cities to quash unrest that had broken out in the aftermath of the death of George Floyd.
In a series of tweets, Weiss tweeted that there was a "civil war" that has been "raging" inside The Times between the "wokes" and older "liberals." The tweets drew public backlash from some of Weiss' own colleagues.
Weiss said in her resignation letter that she was subject to "constant bullying" by her colleagues at The Times who disagreed with her views. She wrote that colleagues have called her a Nazi and racist and that she was "demeaned on company-wide Slack channels."
"There, some coworkers insist I need to be rooted out if this company is to be a truly 'inclusive' one, while others post ax emojis next to my name," Weiss wrote. "Still other New York Times employees publicly smear me as a liar and a bigot on Twitter with no fear that harassing me will be met with appropriate action. They never are."
IfNotNow, "a movement of Jews to end Israel's occupation and transform the American Jewish community" and is followed by AOC on Twitter, tweeted out their approval of the resignation.
Good riddance to Bari Weiss, who's built her career on demonizing the growing numbers of critics of Israel and used her book to downplay the threat of rising white nationalism by equating it with left wing anti-zionism. You won't be missed.
Good riddance to Bari Weiss, who's built her career on demonizing the growing numbers of critics of Israel and used her book to downplay the threat of rising white nationalism by equating it with left wing anti-zionism.

You won't be missed.https://t.co/xcDOgBMgV1

— IfNotNow? (@IfNotNowOrg) July 14, 2020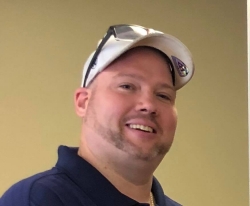 Latest posts by David Caron
(see all)