Former Covington High School student Nick Sandmann sent a message yesterday to Elon Musk after Musk responded to a comment that referenced Twitter's bias in regards his 2019 incident.
Sandmann shared a screenshot of part of a thread where Musk asked if a new platform might be needed instead of Twitter.
"Let's talk," Sandmann said in the tweet and tagged Musk.
Let's talk @elonmusk pic.twitter.com/ERJYSYnSaO

— Nicholas Sandmann (@N1ckSandmann) March 27, 2022
Musk set Twitter ablaze when he started a poll in a tweet and said, "Free speech is essential to a functioning democracy."
"Do you believe Twitter rigorously adheres to this principle?" Musk asked and provided yes or no as possible answers.
When the results indicated no as the overwhelming majority, Musk said in a quote tweet, "Given that Twitter serves as the de facto public town square, failing to adhere to free speech principles fundamentally undermines democracy."
"What should be done?" Musk then wondered.
In a reply to his quote tweet, Musk asked, "Is a new platform needed?"
Mike Cernovich then implored the world's richest man in a reply to "Buy twitter."
Cernovich then took it a step further as he added in a reply to his reply, "If you're a leftist making death threats against conservatives. or organizing riots, Twitter respects your freedom of speech. Twitter also respects the freedom of speech for media hoaxes like when every major outlet framed an innocent Covington high school kid."
Musk replied to Cernovich, "Doesn't sound very balanced."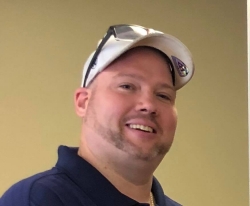 Latest posts by David Caron
(see all)