At an Earth Day speech today in Seattle, Washington, Joe Biden went all out while discussing green military plans.
In a clip of the speech shared in a tweet by Greg Price, Biden can be seen turning towards Seattle Mayor Bruce Harrell, who is standing behind him.
Other videos show Washington Gov. Jay Inslee standing beside Harrell along with others gathered around as well.
Biden insisted in the clip, "In the US military, every vehicle is going to be climate-friendly."
"We're spending billions of dollars to do it," Biden added.
Biden says he is going to "spend billions of dollars" to make every vehicle in the U.S. military "climate friendly." pic.twitter.com/Co9hPqFct0

— Greg Price (@greg_price11) April 22, 2022
KOMO News reported that Biden signed an executive order that aims to "strengthen our forests, boost wildfire resilience and combat global deforestation."
The U.S. Army announced in February that it planned to reduce emissions to 50% of 2005 levels by 2032, and lower to net-zero emissions by 2050.
Part one of that plan involves the Army electrifying light-duty non-tactical vehicles by 2027 and all non-tactical vehicles by 2035. 
The Army intends to field hybrid-drive tactical vehicles by 2035 with fully electric tactical vehicles coming into use by 2050.
It will also focus on strengthening its logistics and supply system to be more resilient to climate change, and on training soldiers "to operate in a climate-altered world," according to a report released at the time.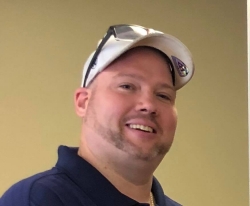 Latest posts by David Caron
(see all)