An LAPD officer shot a counter-protestor at close range with a rubber bullet during an anti-pedophilia protest.
"Woman was shot at point blank range this afternoon with a rubber bullet by police for no apparent reason. She was a counter-protestor at the anti-trans rally at WiSpa in LA."
Protecting and serving.
From @Exile_in_LA pic.twitter.com/ZwQIy122mE

— Ron Filipkowski (@RonFilipkowski) July 18, 2021
This comes after, "a video that showed a customer of the Wi Spa in Koreatown angrily confronting a staff member complaining that a disrobed transgender woman had entered into the women's section," the Daily News reported. Two opposing groups gathered outside a spa as a right-wing group protested transgender people being allowed to go to the gender section with which they identify as.
The anti-trans group held signs saying, "Save our children" and "Stop defending Pedos" outside the Spa. Then left-wing LGBT activists gathered to counter-protest outside the spa.
After this, the two groups began to clash and fight, so the police called this an "unlawful assembly" and ordered everyone to disperse. Since one left-wing counterprotester refused, she was shot with a rubber bullet causing her to fall to the ground. This has sparked outrage from some on the left as they claim the officer used excessive and unnecessary force on her.
Stay tuned to Media Right News for more updates.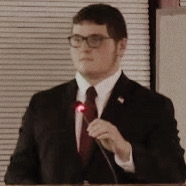 Latest posts by Joshua Troiano
(see all)