The controversy in Loudoun County, Virginia continues to appear worse and worse according to a new report from The Daily Wire.
According to records obtained by the publication, a three calls were radioed in by the School Resource Officer on the day of the alleged rape, May 28, one of which refers to an "upset parent."
As previously reported, Scott Smith, the parent of the victim said that he was aghast to find the incident being handled only by people who worked at the school full-time — with the SRO seeming to take direction from the principal — rather than a team of police officers one would expect to find processing a major crime scene.
Smith said that at the time, there were no outside police or medics at the scene when he arrived and so he became irate.
A team of police responded to deal with complaints about Smith making a scene in the office, not to the rape allegations.
According to Smith, the team of police was only persuaded that what had occurred was a serious incident that required their attention once on the scene, and escorted his family to the hospital where a rape kit was administered.
The Daily Wire noted that the email Principal Tim Flynn sent out that day only referenced an "incident" in the main office of the school and not the alleged rape.
We reported on Friday:
The superintendent of Loudoun County, Virginia, Scott Ziegler, claimed to have misunderstood a parent's question in June and apologized for the situation.
Additionally, School Board member Beth Barts announced her resignation today, though she didn't say whether it was related to the ongoing controversy.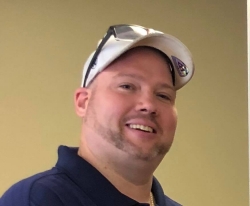 Latest posts by David Caron
(see all)