It was reported this morning that President Trump's personal attorney Rudy Giuliani now won't apparently be on Trump's impeachment team when the Senate trial begins after meeting with the president on Saturday at the White House.
Giuliani told ABC News' Jon Karl that "Because I gave an earlier speech [at the rally], I am a witness and therefore unable to participate in court or in the Senate chamber."
Initially, the former NYC mayor told ABC News he was working on the president's defense and that he was prepared to argue that Trump's claims of widespread voter fraud did not constitute an incitement to violence because he believes there is enough evidence to show that they are true.
At the rally, Giuliani urged the crowd to engage in "trial by combat" before rally-goers marched to the Capitol and breached the building as members of Congress were in the process of certifying the presidential election results.
Earlier today, Giuliani tweeted out a list of the Trump Administration's accomplishments that had been posted by the White House.
Trump Administration Accomplishments https://t.co/SqYKySdPnD via @whitehouse

— Rudy W. Giuliani (@RudyGiuliani) January 18, 2021
Giuliani also quote tweeted a video of Joe Biden that Twitter has labeled "manipulated media" which shows Biden at the end of a press conference.
Of the video, Giuliani said, "This is not a joke."
This is not a joke. https://t.co/AEAHMTdPF3

— Rudy W. Giuliani (@RudyGiuliani) January 17, 2021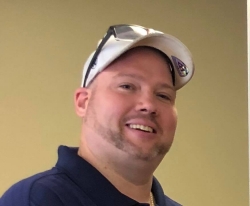 Latest posts by David Caron
(see all)