A report has come out that Jared Kushner could possibly no longer have an influence over former President Trump following sources coming forward with this information.
A person close to Jared Kushner, who is Ivanka Trump's husband and former chief advisor to Trump said, "Right now, he's just checked out of politics." This comes as Donald Trump was unable to hold on to the presidency in 2020.
Kushner was known for his socially liberal policies like the First Step Act which many saw as being "soft on crime" which caused outrage from conservatives especially during the BLM riots in the summer.
Others didn't like his apparent pro-intervention stance and that was seen as one of the reasons troop withdrawal of American troops from the middle east wasn't complete. During the 2020 campaign, the Trump campaign made a big push to pick-up the African American vote, which was part of Kushner's plan. Apparently, Kushner's plan either wasn't enough or didn't work at all.
Though Trump hardly made any gains among African Americans and lost support from White males. Some could hint that the campaign forgot about the messaging that got him to the White House.
Some sources that are close to former President Trump say that he is mad at Kushner for his election loss in 2020. There is some blame for Kushner as the messaging clearly failed and should have been more like the 2015/2016 campaign.
Now that Kushner is gone, this opens up the door for a future Trump administration that would not allow the influence of Kushner to derail the agenda.
Radio.com reported in part:
During Trump's presidency, Kushner was tasked with brokering peace in the Middle East, thawing Mexico relations with the U.S., and other foreign policy stints all while not having any previous government or diplomatic experience. He served as a White House Senior Advisor to the president. In addition, Vanity Fair reported "that between January 1, 2020, and January 20, 2021, the couple earned between $23,791,645 and $120,676,949 in combined outside income."
Kushner's background lies in real estate through his family and father's connections. Last year, Trump pardoned 29 people including Jared's father, Charles Kushner.
"Another person familiar with Kushner's new chapter, says he wants closure and a fresh start, one that doesn't include advising his father-in-law on a daily basis," the CNN story said.
This now gives the America First agenda a better chance with Kushner reportedly gone from the political arena in the eyes of many "PaleoConservaives". We will have to see what happens going forward as former President Trump continues to grapple with tech censorship and other headwinds as he contemplates his political future.
Stay tuned to Media Right News for more.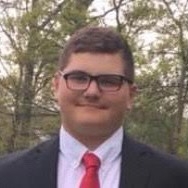 Latest posts by Joshua Troiano
(see all)