It has been nearly a month since the 117th Congress was sworn in but one race in the House is still undecided, the New York's 22nd Congressional District where State Supreme Court Justice Scott DelConte has ordered a review of votes.
Republican Claudia Tenney has now reportedly increased her lead over Democrat incumbent Anthony Brindisi after a mistake by Oneida County elections staff.
Tenney is now ahead by 122 votes, up from 29 votes, after a review of about 1,100 affidavit ballots determined 393 ballots belonging to voters who registered on time were added to the tally.
An appellate judge on Monday allowed the review to continue, despite an appeal by Brindisi to stop it. Brindisi's attorneys wanted DelConte to count just 69 ballots from those voters, most of which are from Democrats.
Tenney issued a statement after the decision accusing Brindisi of attempting to "cherry pick ballots" and her attorneys don't think the judge should count the 69 ballots challenged by Brindisi.
They argued those voters are not registered and that the judge doesn't have the ability to retroactively register them.
Brindisi's attempt to cherry pick ballots is rejected by appellate court. Our statement on the state of the race for #NY22. pic.twitter.com/6Us7yVIEG8

— Claudia Tenney (@claudiatenney) January 26, 2021
Brindisi tweeted a statement last week where he said that he is "hopeful that at the end of it we will come out on top" and accused Tenney of "fanning the flames of division."
Unfortunately, this is a long process. But I am hopeful that at the end of it we will come out on top. Our campaign's statement on the ongoing #NY22 ballot count: pic.twitter.com/CmUScceXMA

— Anthony Brindisi (@ABrindisiNY) January 22, 2021
It was also reported today that DelConte has received several harassing text messages trying to influence his decision, one of which appeared to tell him to stop trying to "looking for Democrat votes."
The texts were apparently sent by Tammie Knight, who had volunteered for Tenney's campaign.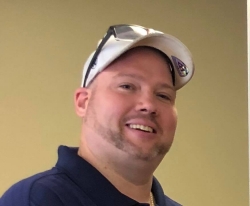 Latest posts by David Caron
(see all)