According to a press release, Republican Senators Tom Cotton and Josh Hawley, along with Representatives John Curtis, Mike Gallagher, Ted Yoho, Jim Banks, and Liz Cheney will introduce the Li Wenliang Global Public Health Accountability Act.
The legislation would authorize the president to sanction foreign officials who suppress or distort information about international public health crises, including the Coronavirus.
Cotton said of the bill, "Dr. Li tried to warn his country and the world about the Wuhan coronavirus, but he was silenced by the Chinese Communist Party. By hiding the truth about the virus, the CCP turned a regional health problem into a global catastrophe. In honor of Dr. Li, our bill seeks to punish foreign officials responsible for suppressing information about international health crises, including the Wuhan virus,"
Hawley statement on the bill reads, "The CCP must be held accountable for misleading the world about the scope and danger of the coronavirus. Dr. Li Wenliang bravely tried to warn his country and the world about the spread and seriousness of this virus. We should honor his legacy and do our part to hold the CCP accountable for this pandemic,"
Both Senators had appeared on Fox News recently, Cotton with Sean Hannity and Hawley with Tucker Carlson. Cotton praised President Trump for his decision to enact the travel ban with China early on.
Hawley went on the offensive by saying, "Washington elites, Wall Street types, and the media establishment have all pushed closer ties with China for decades." In regards to those ties, "it's been terrible for America, and now we are living with the result." In an America First philosophy, "it's time that we fundamentally rethink our relationship with China and the world."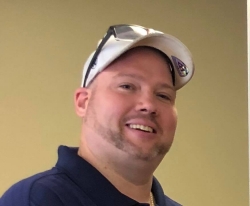 Latest posts by David Caron
(see all)