Utah Sen. Mitt Romney's office confirmed to The Hill today that the Republican did not vote for President Trump in this year's election although they did not say if he voted for Democratic presidential nominee Joe Biden.
It seems unlikely that he would back the Democratic nominee after announcing his support to hold a vote on Judge Amy Coney Barrett for the Supreme Court last month, although he did not say he would vote for her.
After voting to convict Trump in the impeachment trial, however, it should come as no surprise that he would refuse to vote for him a mere 10 months later.
Last week he tweeted out an indictment of both parties, saying that "rather than expel the rabid fringes and the extremes, they have coddled or adopted them, eagerly trading their principles for the hope of electoral victories."
The statement was made after the dueling town halls and he first addressed Trump, saying, "The president's unwillingness to denounce an absurd and dangerous conspiracy theory last night continues an alarming pattern: politicians and parties refuse to forcefully and convincingly repudiate groups like antifa, white supremacists and conspiracy peddlers."
October 16, 2020
Romney recently retweeted a video that featured the two candidates from the major parties running for governor in Utah that called for unity and for people to "disagree without hating each other."
"Applaud this joint effort by @SpencerJCox and @PetersonUtah to promote the Utah values of respect and civil discourse during campaign season. It's vitally important that leaders at all levels follow Utah's example and lower the heat," Romney said of the video.
Applaud this joint effort by @SpencerJCox and @PetersonUtah to promote the Utah values of respect and civil discourse during campaign season. It's vitally important that leaders at all levels follow Utah's example and lower the heat. https://t.co/yYgegivj3y

— Mitt Romney (@MittRomney) October 20, 2020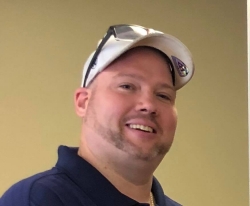 Latest posts by David Caron
(see all)