U.S. Senator Mitt Romney (R-UT) was loudly booed today at the Utah Republican Party convention and forced to halt his speech after criticizing Trump.
Romney was greeted by mostly boos immediately after entering the stage, although there were a few who stood and applauded.
Despite the mostly hostile reaction, Romney began by smiling and thanking the booing crowd profusely while offering a thumbs up to the crowd.
Romney asked at the beginning of the speech, "So what do you think about President Biden's first 100 days?" That caused the crowd to settle down some, but then Romney continued by bringing up Trump.
"Now you know me as a person who says what he thinks and I don't hide the fact that I wasn't a fan of the last president's character issues," Romney said.
That caused the boos to return, louder than before, forcing Romney to stop his speech for several seconds before asking the crowd, "Aren't you embarrassed?"
A Republican Party operative then approached the podium and quelled the crowd by asking them to "show respect."
National File reported in part:
"So yeah, I understand I have a few folks who don't like me terribly much, and I'm sorry about that." Soon after, the crowd began booing again. "You can boo all you want, I've been a Republican all my life." The crowd later broke into thunderous applause when Romney left the stage.
Romney was the lone Republican Senator to vote to impeach President Donald Trump in both of the 45th President's Senate impeachment trials.
It was also recently reported that the man behind a resolution to censure Romney at the convention predicted in an interview that the measure would pass. It is unclear if that has happened or not yet.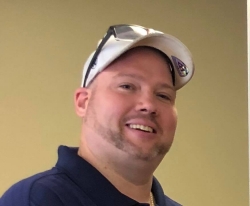 Latest posts by David Caron
(see all)