In April, we reported that Sarah Sanders had broken the state record by raising nearly $5M in the first quarter for her 2022 Arkansas Governor run.
Sanders, the former White House press secretary for former President Donald Trump, now has shattered the record for money raised in a gubernatorial race, with still a year to go before next year's election.
In a press release, Sanders' campaign said that she will report "raising more than $11 million total from more than 76,500 donors, including $2.1 million in the third quarter of 2021."
"The campaign has over $7 million cash on hand – more than any Arkansas gubernatorial candidate has raised total in state history," the press release continued.
The press release noted that "Sanders has raised more money in Arkansas than all of her other opponents combined, totaling $3.7 million from nearly 10,000 Arkansans.
Sanders said of the haul, "I am grateful for the overwhelming support I have received from every county in our state and every state in our nation."
"Now more than ever, Arkansas needs a real leader who will take our state to the top with bold reforms, lower taxes, and higher paying jobs to unleash our full potential," Sanders explained.
A graph was included in the press release, which showed that in 2018, current GOP Governor Asa Hutchinson had raised nearly $6M in his governor race.
The graph also showed that in 2014, Democratic governor candidate Mike Ross, who lost to Hutchinson, had raised nearly $6.5M in that race.
#Campaign2022 WATCH: Big campaign fundraising haul by @SarahHuckabee in her race for Arkansas governor. pic.twitter.com/4KBGATk9yx

— Ed O'Keefe (@edokeefe) October 14, 2021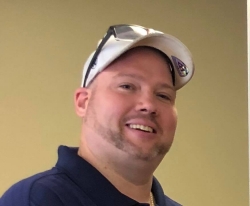 Latest posts by David Caron
(see all)